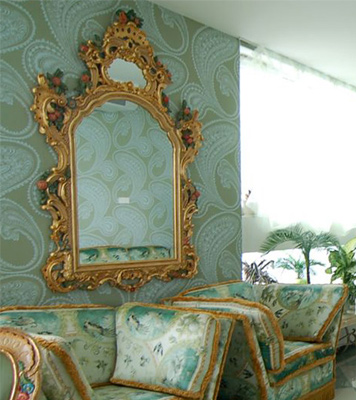 DEBC opened its doors in 1991, aspiring to provide the worlds finest home furnishings and gifts in a gracious and beautiful atmosphere and we are still setting the standard for upscale home decor.
We carry a wide variety of handcrafted Italian, French, Spanish, English, Belgian, German and American furniture in traditional woods such as mahogany, wild cherry, walnut and elm with fantastic hand painting and inlays of Jew and satinwood. We also offer an extensive selection of home accessories from around the world. These include carpets, lamps, Cristal flatware, dinnerware, bronzes, leather goods, picture frames, paintings and lot of collectibles and different figurines are exclusive to DEBC.
DEBC also offers an Interior Design and Tabletops Consulting. Our Interior Design Department creates kitchen, bathroom layouts and selects furniture, fabrics, wall coverings, carpeting, accessories for ready to live. They will carter to Your every need, roheter a whole house, one room at a time or simply freshening up Your surroundings. In our Tabletop Consulting Service a consultant meets with clients in their own homes or wedding places to design unique table settings and atmosphere. Beyond the china, crystal and sterling this can include candlestick, artificial or natural flowers, decorative accessories and more. To cell celebrate the life will use our German brand Ideal home range, Americans brand Lenox, and others.
The information that You give us and information about Your order may be combined with other personally identifiable information, such as demographic information, email and past purchase history. This information will be used to make our future marketing efforts more efficient.